Wulfric of Haselbury
A shut-in ready for battle.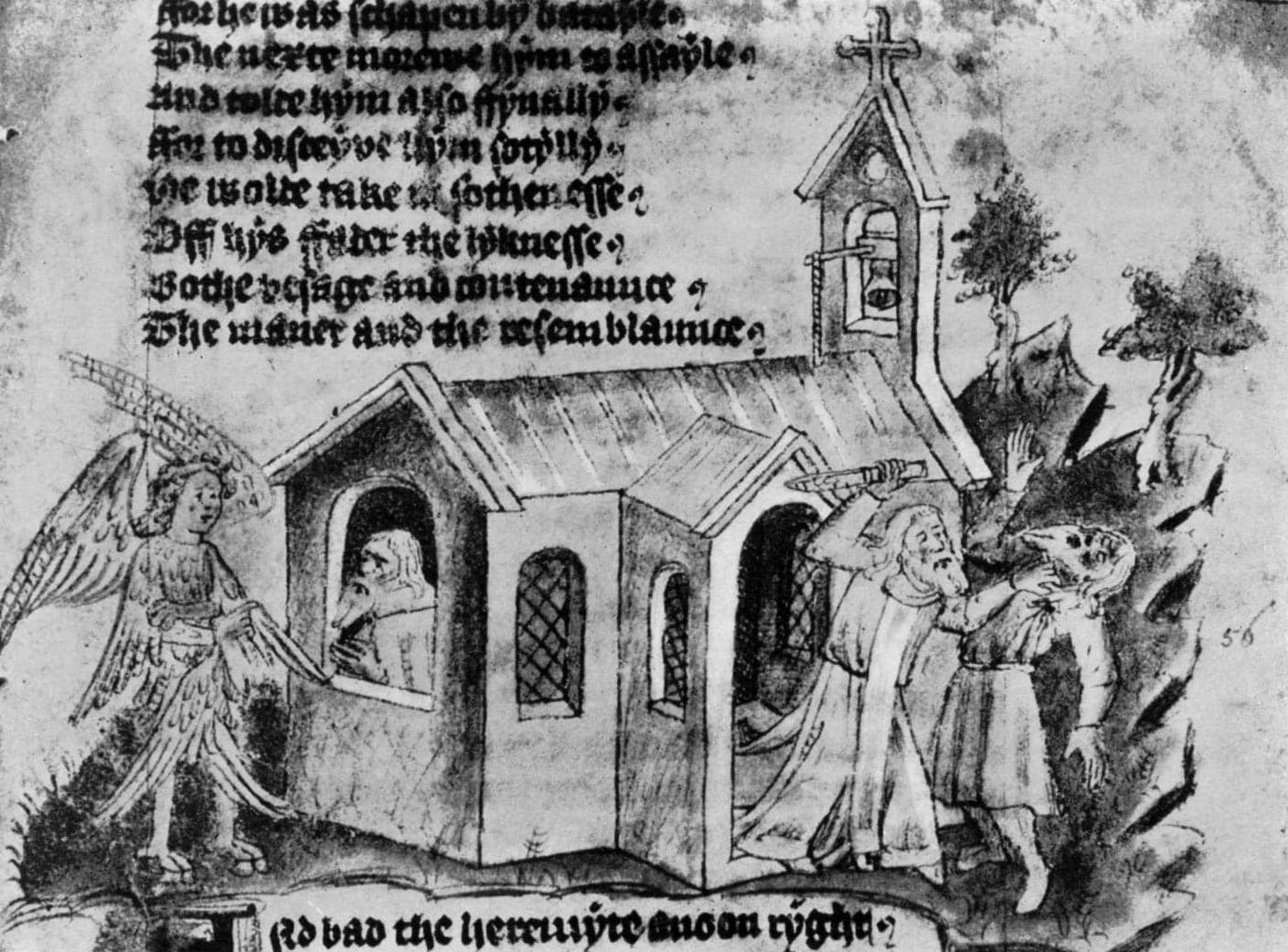 Wulfric lived as an anchorite, a resident holy man voluntarily enclosed within a cell near a church, for 29 years in the 12th century. Villagers visited him to receive prophesies, and so did saints and kings. Not long after he first entered the cell, Wulfric was gifted a knight's chain mail, which he wore over his hair shirt until the day he died, a fitting costume for battling demons, even as it drooped pitiably from Wulfric's weakened shoulders.