Saint William of Vercelli
A hermit tames a wolf.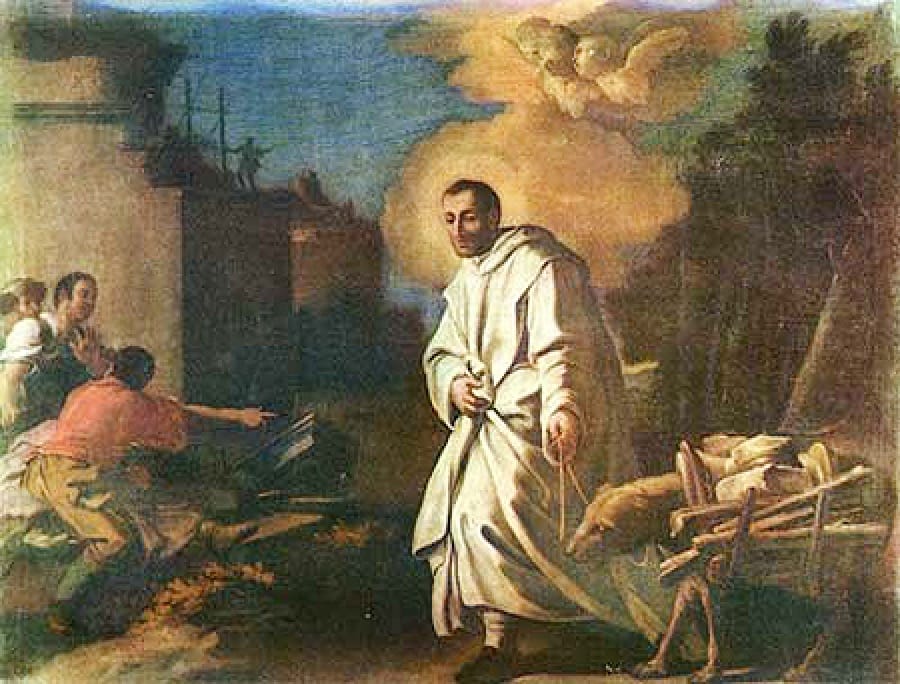 When orphaned as a teenager, William of Vercelli began planning a pilgrimage to Jerusalem. St. John of Matera advised against it, telling him, "It is not there that God wants you." William set off anyway, but he didn't make it far: bandits on the road beat him senseless. He took it as a divine sign to stay in Italy.
William moved into a small cell on the slopes of the Partenio Mountains, among chestnut and beech trees, where he started to build a church with only a donkey to help him. One night, William caught sight of a wolf just as it bit the poor donkey's throat. William scolded him and said to take the donkey's place, which the wolf dutifully did, hauling stones until the saint finished his monastery.