Saint Restituta of Sora
Escorted at sea by an angel.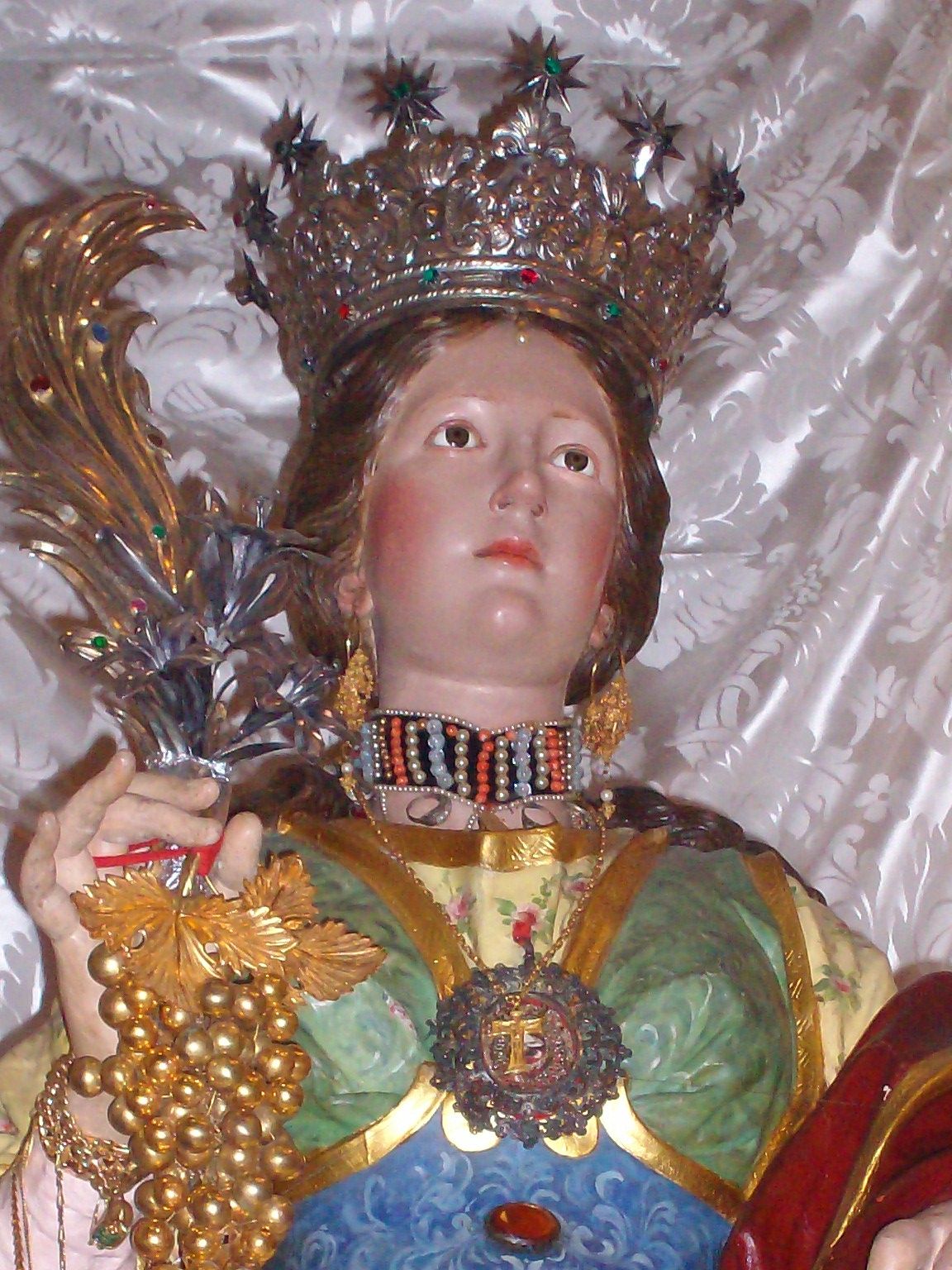 In the year 304, Restituta of Sora and 50 fellow Christians were ambushed while worshipping by Roman soldiers and dragged in chains to Carthage. After Restituta and the others reaffirmed their faith, they were tortured with nails through their feet and sentenced to death, by fire, on a boat in the middle of the sea.
Once the prisoners' boat was on fire, however, flames spread to the Romans' boat as well, killing all of the captors. But it was too late for the Christians: they all burned, save Restituta, who was protected by an angel. The two spoke, and Restituta thanked God for punishing the wicked. Then, feeling fulfilled, she serenely accepted her fate.
Later that day, the boat landed on the island of Aenaria — today called Ischia, in the Gulf of Naples — where they were discovered by a Christian woman. Among the smoldering wreckage, she found the intact and shining body of Restituta.