Saint Patapios of Thebes
A desert hermit's rediscovered relics.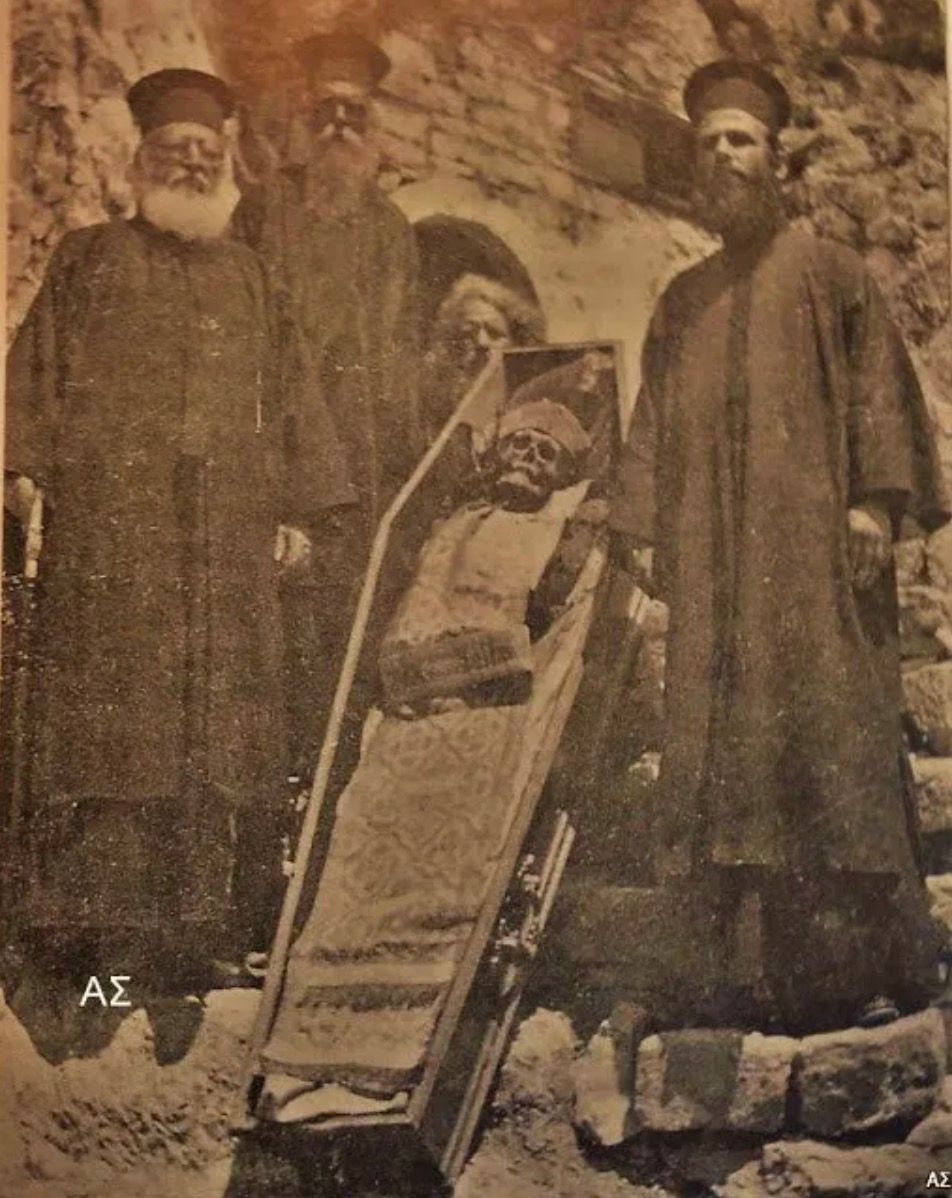 Patapios was a 4th century desert hermit credited with hundreds of miracles (he's the patron saint of people who have dropsy) and founding a monastery outside Constantinople. His skeleton and shriveling hand were passed around to various churches for 1,000 years after he died. When Constantinople fell in the 15th century, his relics were hidden in a cave for safe-keeping and eventually forgotten.
The saint's body was rediscovered — in the service of church services, no less — fairly recently. In 1904, a craftsman was carving out a small mountain chapel near Loutraki, about 50 miles outside Athens, when he uncovered the saint's cave. You can still see Patapios there today, with his hand still intact.