Saint Paphnutius
A survivor from the Roman mines.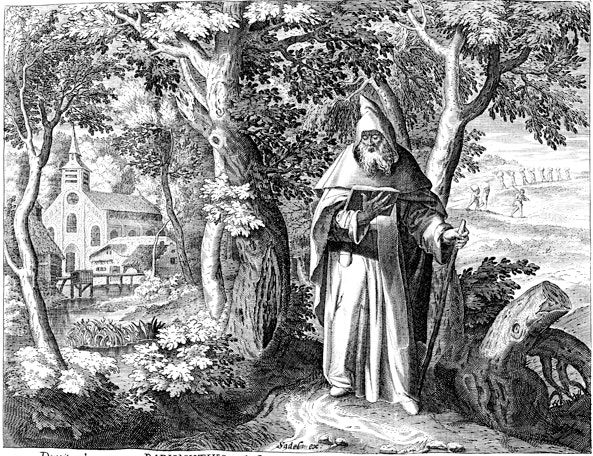 Saint Paphnutius of Thebes was an Egyptian hermit who re-entered the world only to be enslaved in a Roman mine. Unlike the 3rd-century North African bishops from yesterday, he survived, but not without great cost: his captors severed his left hamstring, and he lost his right eye. This was during the 4th-century reign of Maximinus II, one of the last emperors to officially persecute Christians.
Later, Constantine the Great took power, and he recognized Paphnutius's eminence. The two met at the First Council of Nicaea, which Constantine, a recent convert, initiated in an attempt to establish a single, imperially approved interpretation of the Christian faith. There, it's said, the emperor kissed Paphnutius's empty eye socket.