Saint Nicolás Factor
A painter known for self-mortification.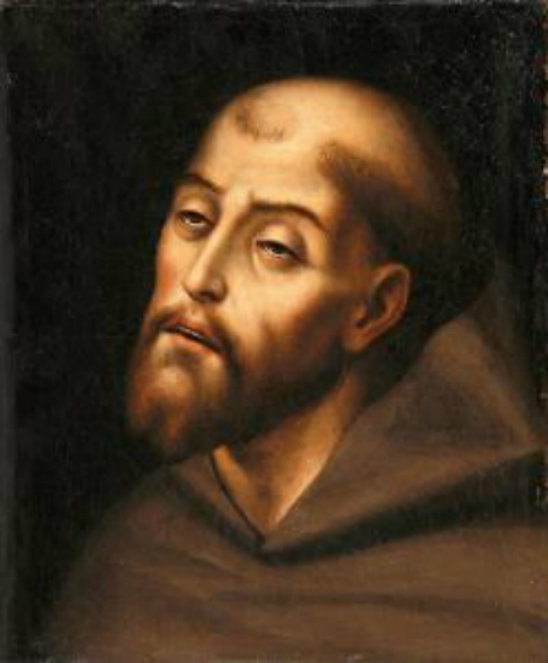 Nicolás Factor was a 16th century Spanish preacher and painter. As a child on a charitable hospital visit, he kissed the wounds of lepers. Later, before giving sermons, he whipped his own flesh. Every night for two years, he meditated on Christ's sufferings while huddled at the foot of the cross. He was quite handsome, it's been said, though his self-portrait hardly shows it.