Saint Maura of Troyes
Her simple acts supported a whole cathedral.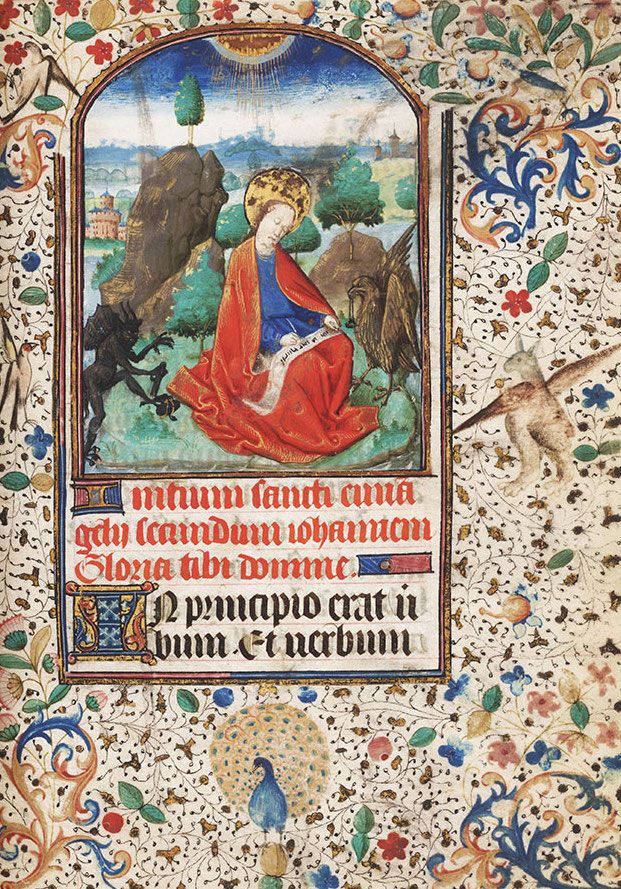 In the 9th century, in northeast France, Saint Maura felt drawn to the cathedral in Troyes. As a young child, she grabbed her father's hand and walked him to the altar there, leading to his conversion, then to her whole family's: her brother became the bishop.
Later, taking on assorted chores at the church, she filled oil lamps and wove and sewed liturgical clothes. She was a constant presence: the abbot noted that when Maura prayed, she cried profusely — tears of joy. Upon her death at 23, after a short life of service that might sound simple, the water used to wash her body turned to sweet milk.
(Today's art is not of Maura, but it is from her beloved Troyes: it is from a 15th century Book of Hours used in the same cathedral, and depicts a little devil trying to stop Saint John from writing his Gospel.)