Saint Matthias
The replacement 12th apostle.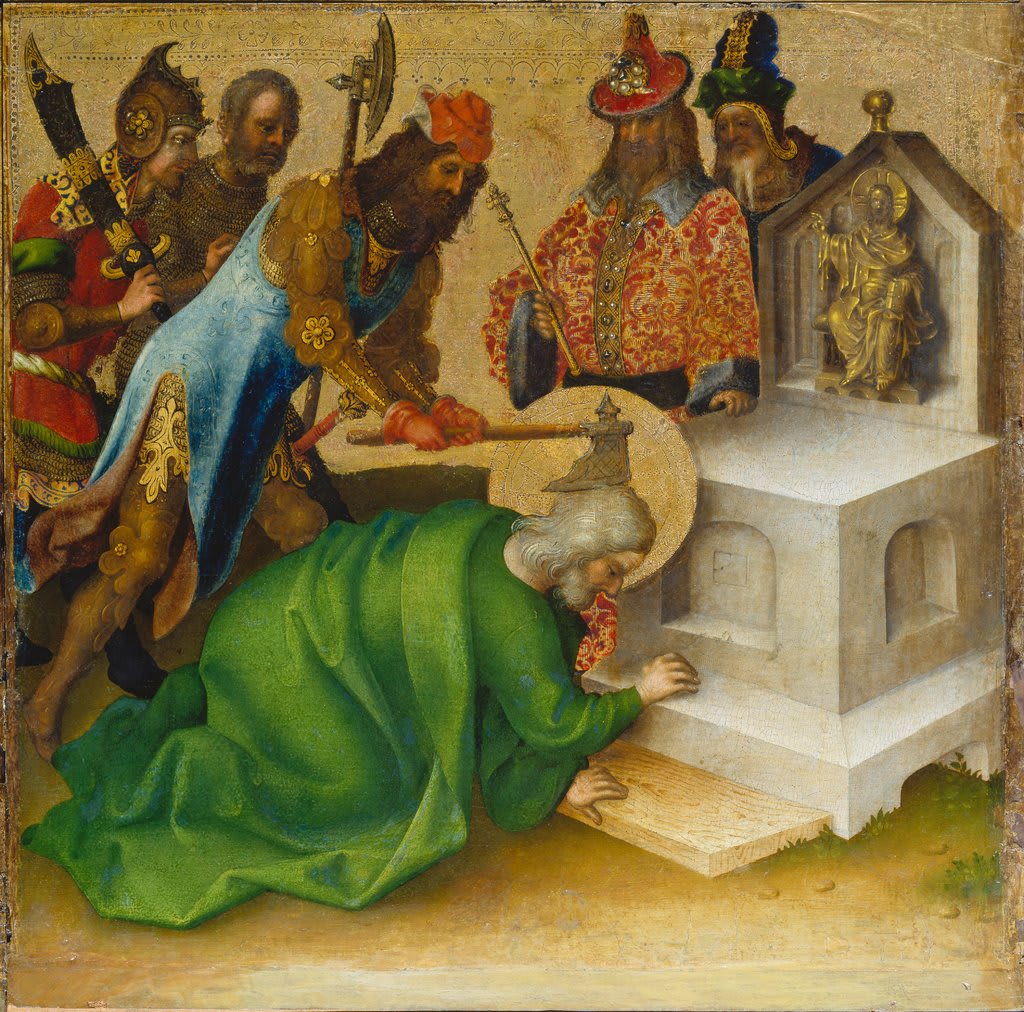 After Judas betrayed Jesus, the 12 apostles were down to 11. Jesus was in heaven, Judas had hanged himself, and they had another 120 disciples on the ground: from this group, as the replacement 12th, they chose a man named Matthias. He spread the good word on the coast of the Caspian Sea and died a martyr, from an axe blow to the head, at the hands of the Sanhedrin.
Today, he's the patron saint of alcoholics. As the story goes, Matthias was locked into prison and forced, as a test of his faith and God's healing powers, to drink a blindness-inducing poison potion. Not only was Matthias's vision unaltered, but he healed the other prisoners who'd already lost their sight.