Saint Martin
A miracle with a pine tree.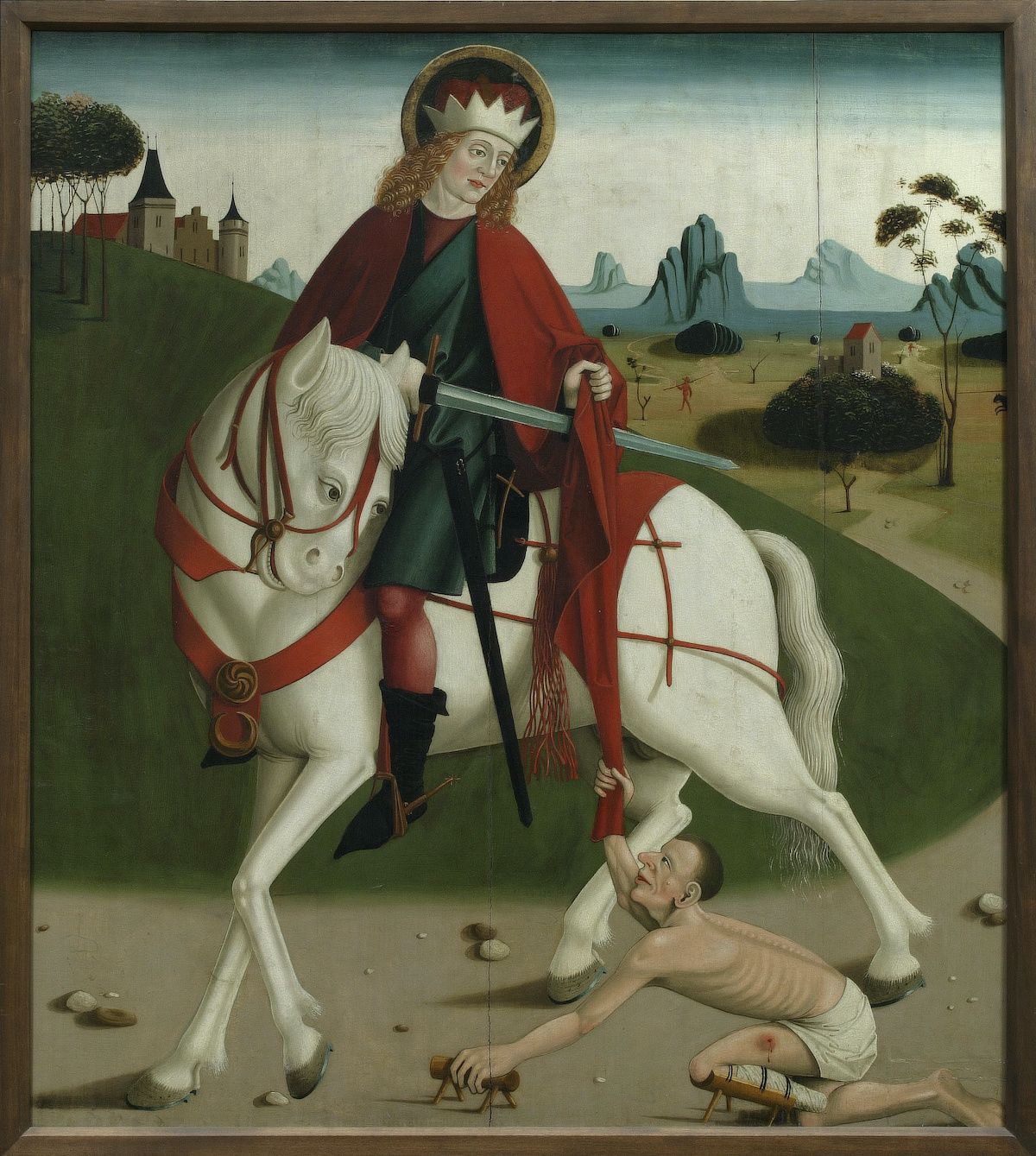 Saint Martin, of the 4th century, is most often depicted as a charitable soldier on horseback, cutting his cloak to help clothe a freezing beggar. But there's another scene from his life I'd like to see commemorated in fine art, from after he'd quit the military and taken up burning down Roman temples.
In this story, it wasn't merely a temple Martin wanted to destroy but the large pine tree beside it, which the pagans had dedicated to a demon. As he set to chop it down, a band of heathens gathered in protest. One suggested a compromise: if Martin's faith in God was so strong, the man said, he should let them tie him up where the leaning tree was bound to fall, and they'd happily do the cutting themselves. Martin agreed.
So they tied him up and started hacking at the trunk. The tree tottered, leaned, and with a big crack fell, heading straight for Martin, who'd freed his hand just enough to make the sign of the cross. With that, the falling pine spun on its axis, nearly crushing the onlooking pagans instead. They couldn't help but praise Jesus, and with their new lumber hastily built a monastery.