Saint Maria Goretti
A virgin martyr and one of the youngest saints.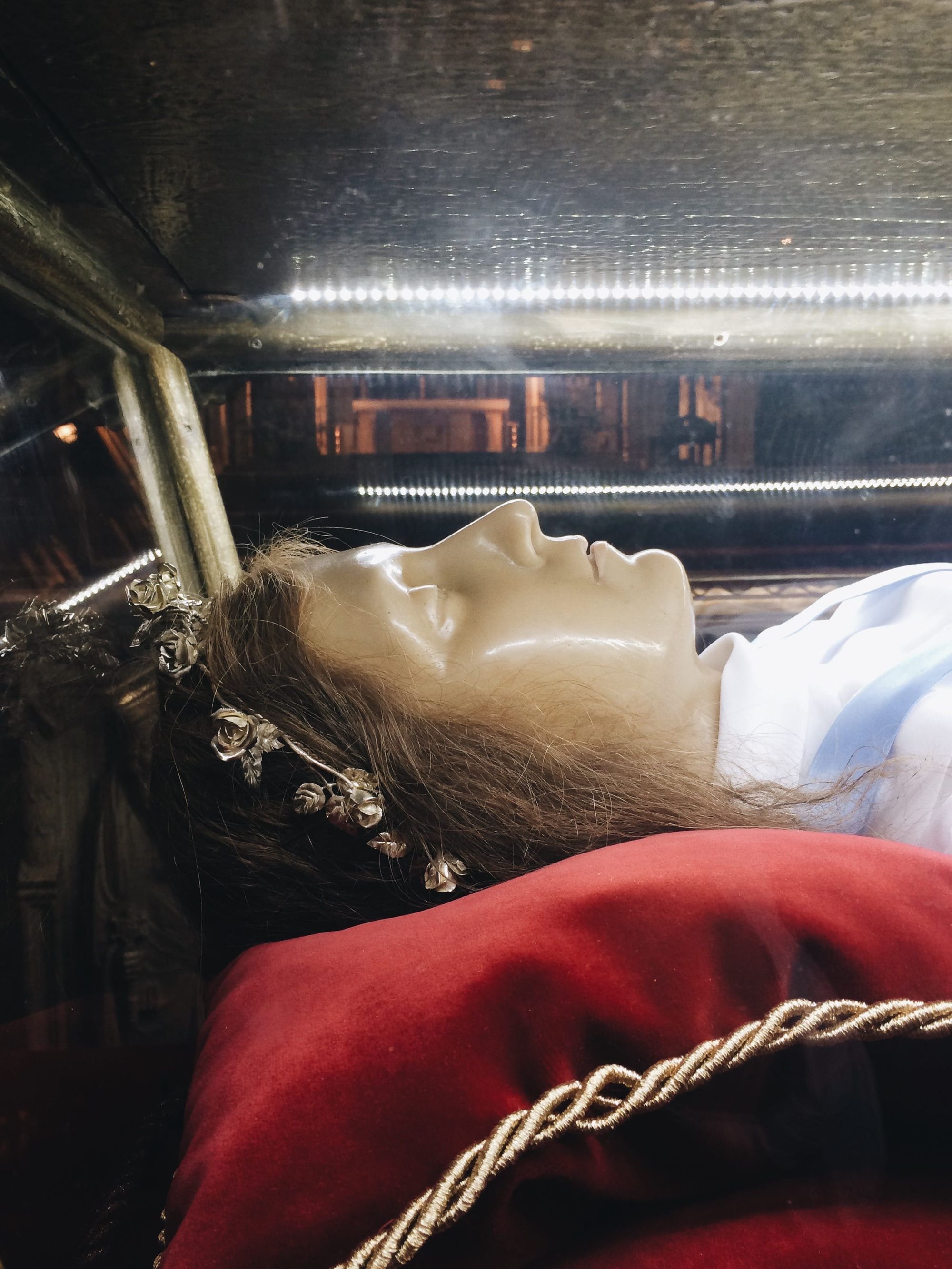 Maria Goretti is the first saint whose relics I personally venerated. It happened by absolute chance. During a lunch break from work in September 2015, I aimlessly wandered many blocks, ending up outside St. Patrick's Cathedral, where I'd never been. Feeling compelled to go in, I happened upon her casket. The young saint's body was in New York, for only two days, for the first time, as part of what was called Pilgrimage of Mercy.
Maria died in 1902 at just 11 years year old, from multiple stab wounds sustained while defending herself from an attempted rape. She famously forgave her assailant from her deathbed and, years later, appeared to him in prison as an apparition to tell him as much herself. He converted to Christianity and, upon his eventual release, entered a monastery. The photo above is my own: it is the wax statue that contains, within it, her bones.