Saint Lidwina of Schiedam
Patroness of sickness and ice skating.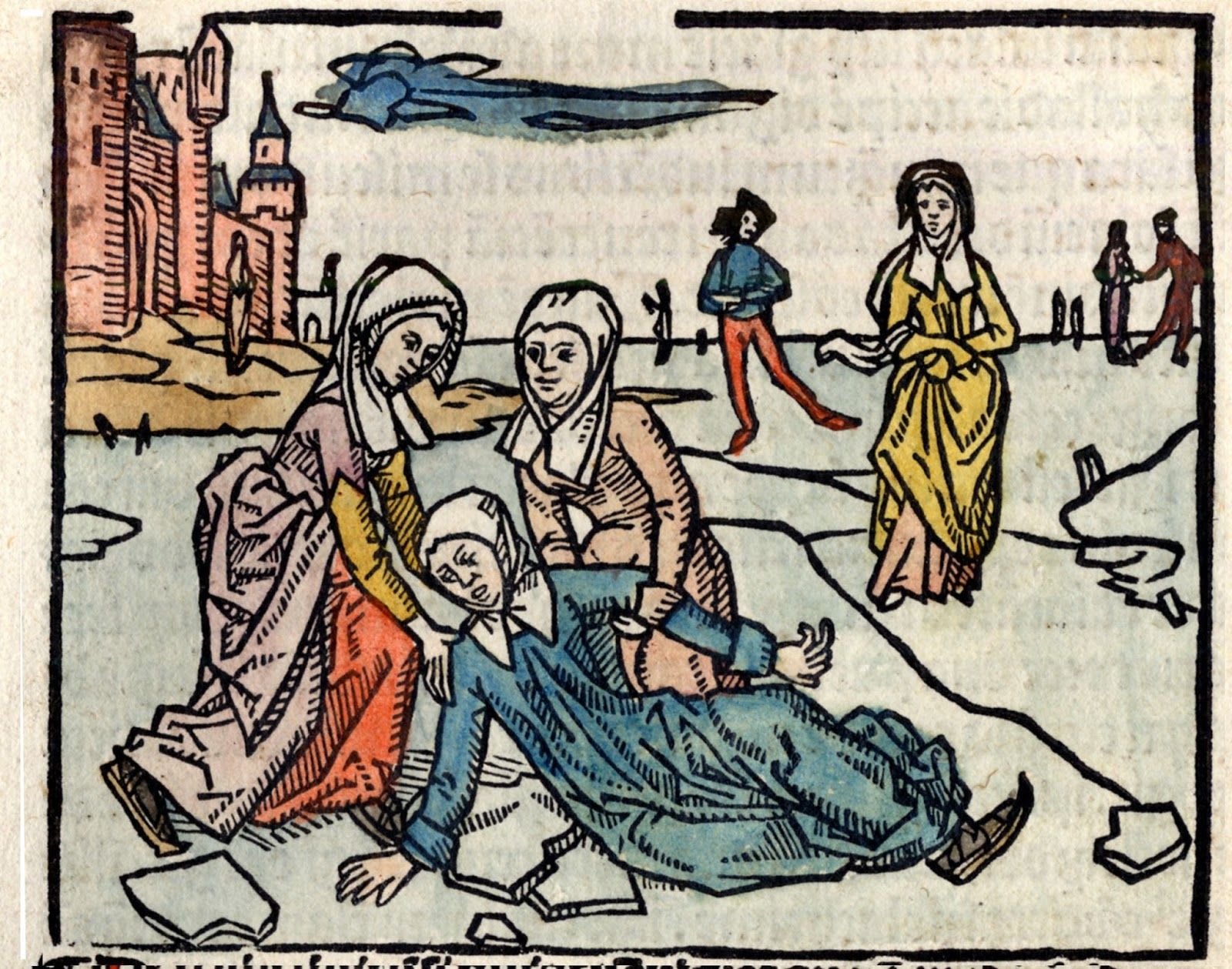 In 1396, when Lidwina was 15, an ice skating accident confined her to the bed where she would spend the rest of her life. Over the next 40 years, she endured gangrene, blindness, paralyzation, toothaches, the stigmata, possession by colonies of worms, and the bubonic plague. As her sickness compounded, her diet dwindled: from apple cores to river water to nothing at all. Her suffering, it's said, was traded for souls in purgatory. When parts of her intestines fell out, they gave off such a sweet odor that her mother kept them in a vase until modest Lidwina asked her to bury them.