Saint Landry of Paris
A strict yet benevolent spirit.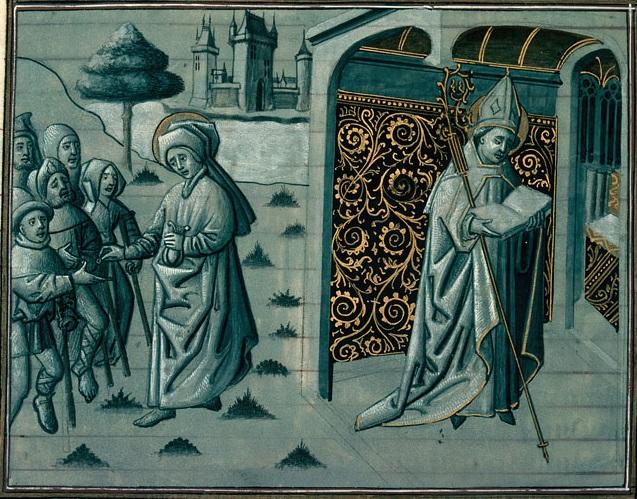 Landry was the bishop of Paris in the 7th century, known for his benevolence during famine. After he died, a knight successfully evoked him to remove an otherwise unremovable thorn from his knee. The next Paris bishop cured a man's skin disease by touching his sores with Landry's tooth.
But Landry wasn't just a kindly healer. Once, the bell-ringer of St. Germain of Auxerre played dice on the job, disrespecting the house of God. Landry, though long dead, appeared with a whip in his hand and beat the man soundly.