Saint Keyne
A wandering saint and her well.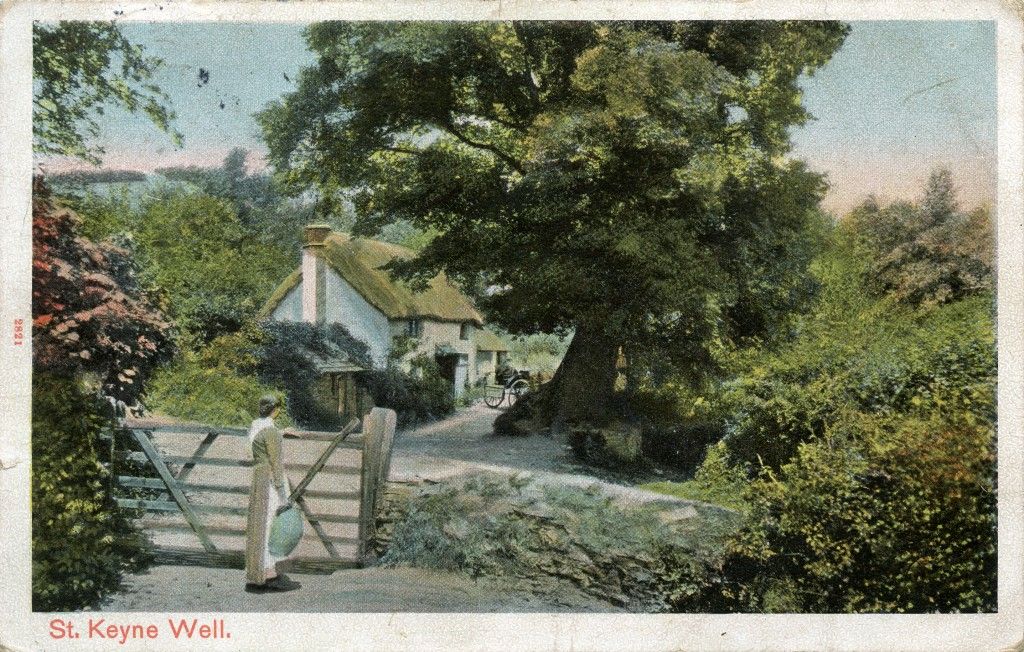 Keyne was one of either 12 or 24 children; some say they were all saints. Her father was a Welsh king of the 5th century, but she abandoned the royal family to wander the countryside, founding, as she went, a prodigious number of small stone chapels — so many that one so-called scholar believed she must have been a man.
Eventually, Keyne, a lifelong virgin, settled in a tranquil camp beside an ancient well. Around the well, she planted four trees — an oak, an elm, an ash, and a willow — and as they grew, she braided their branches to form one canopy. It was there that she spent her final day, but she wasn't alone when she died: two newlyweds joined her from a nearby church, sharing her cool water under the trees.
Here's a song about it.