Saint Junípero Serra
One of America's "Founding Padres."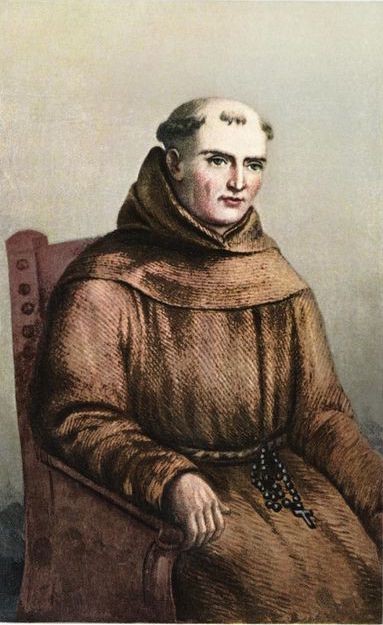 Junípero Serra was born on the Spanish island of Majorca, just like yesterday's saint, Ramon Llull. In the 18th century, he traveled as a missionary to Mexico City. During one sermon, Serra whipped himself to illustrate the sufferings of Christ. A man leapt from the pew, said he was the greater sinner, and beat himself to death.
Serra moved to California, even before it was a Spanish colony. There, he founded California's first (voluntary) missions, planted its first vineyard, and personally baptized 6,000 American Indians. He called California "their country": he wouldn't let Spanish horses drink from ravines near villages, for fear of spoiling the environment. When members of one local tribe murdered three Spaniards, Serra helped prevent their execution.
Recently, someone toppled a statue of Serra at his old mission. They wrote "Saint of Genocide" on a nearby rock.