Saint Gertrude of Nivelles
Patron saint of cats.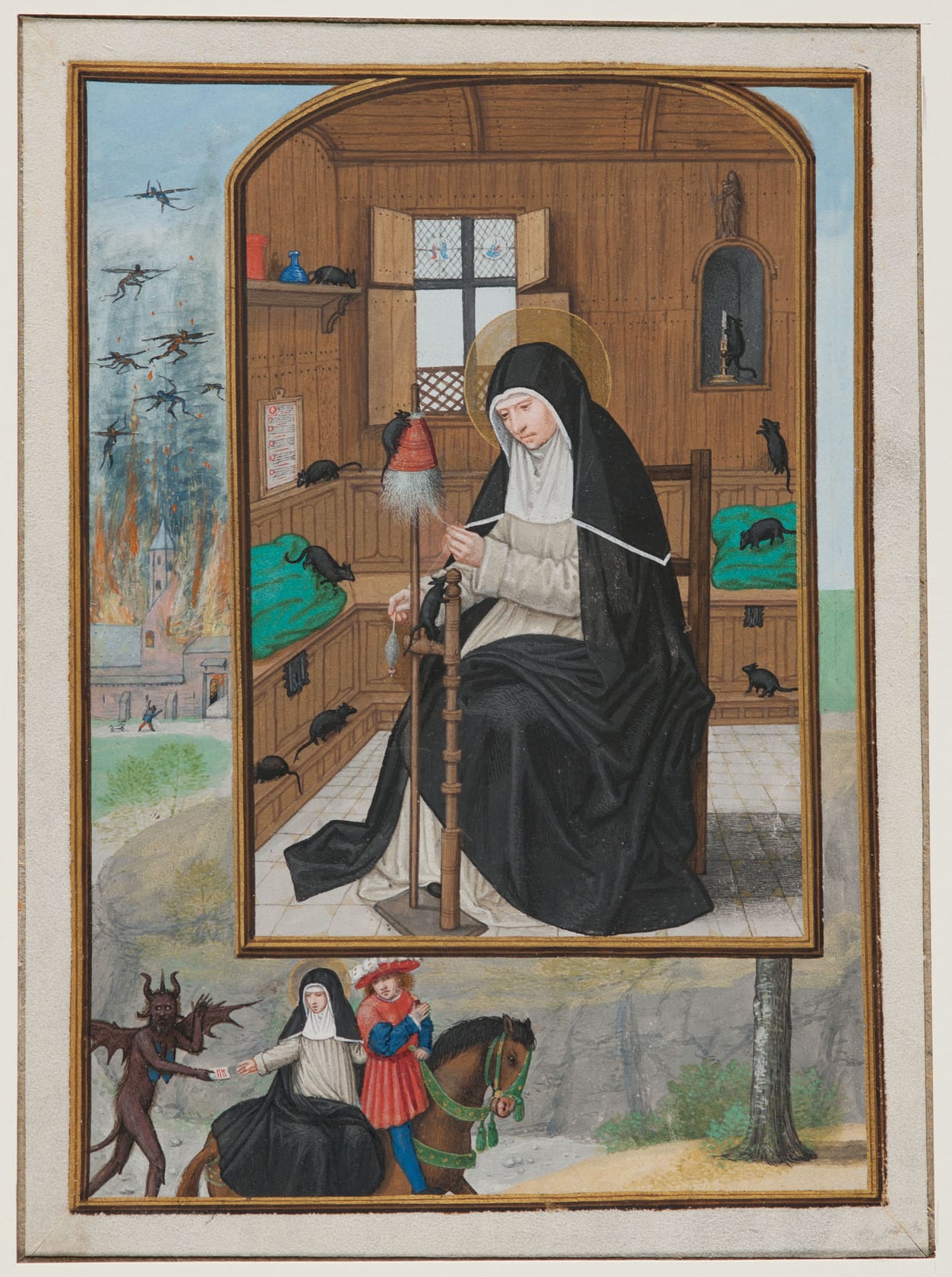 Like many saintly women of the middle ages, Gertrude of Nivelles turned down a marriage proposal — in her case, arranged when she was just 10 years old by none other than the king — by vowing to take only Christ as her spouse. Today, hardly anyone remembers this brave act from the 7th century. Gertrude is much more widely known, for honestly no good reason, as the patron saint of cats.
It's an odd designation because, as far as I can tell, cats never appear in her life's story. The connection seems to have sprung up thanks to a 1981 art book, Metropolitan Cats, which transposed the saint's longtime association with another animal. In her time, Gertrude was known to pray for people in purgatory's souls, which in paintings (like today's, circa 1523, by Simon Bening) are often portrayed as mice.