Saint Francis Caracciolo
On seizing an opportunity.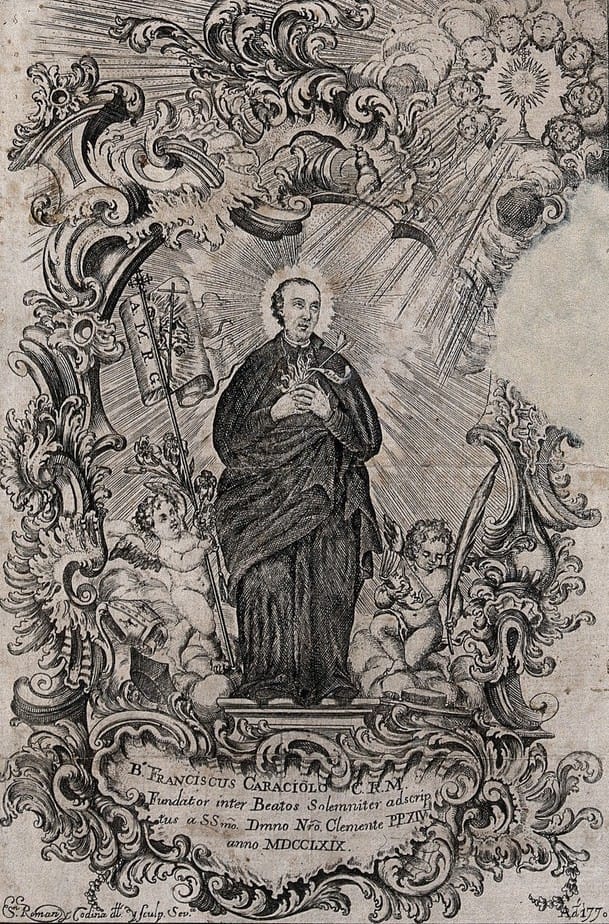 Francis Caracciolo entered the priesthood only after a brush with death: his prayer to survive a hideous skin condition was answered by prompt recovery, and he sought to repay the good favor. Years later, he received a letter asking him to help found a new religious society — but it was a mix-up of names, with the request intended for a distant cousin. In this error, the prolific saints chronicler Alban Butler wrote, Francis recognized "the finger of God." He took the job.
At the age of 44, after successfully founding that and other religious organizations, one morning an hour before sunset, Francis was deep in meditation when he suddenly he cried out, "Let's go!" A nearby monk asked, "And where do you want to go, Brother Francis?" Francis replied, "To Heaven!" and promptly died. Later, an autopsy revealed his heart to be burnt to a crisp, with these words imprinted around it: "Zelus domus Tuæ comedit me," or, "Zeal for Your house will consume me."