Saint Fillan
The patron saint of the mentally ill.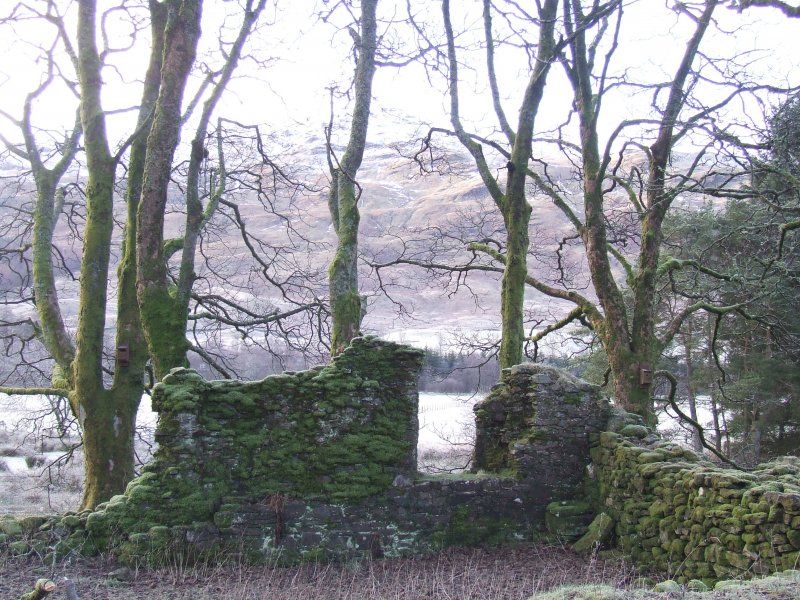 Saint Fillan once had a special pool near his chapel in Tyndrum, Scotland. The pool is still there — here's a video by a recent visitor — but the water lost its power about 100 years ago when a farmer tossed in a bull. This wasn't completely uncalled-for: Fillan, from the 8th century, is the patron saint of the mentally ill. His pool was used in a ritual cure, and the poor bull had gone mad.
The story goes, Fillan had been born with a stone in his mouth, which caused his terrified father to throw him in pool of water, where he was guarded by angels until he was rescued by a saint. Centuries later, if someone wanted his help curing a friend who'd gone insane, they were supposed to bring the person to this pool and have them dig out a few stones from the bottom and place them onto land.
If, as in the most serious cases, the person wasn't able to complete the task, they were to be carried to the ruins of Fillan's chapel, tied up, and left for the night. If, by the morning, they had managed to escape, they were cured. If not — and maybe those who failed would catch a deathly cold — there was no hope.