Saint Faustina Kowalska
The first saint of the new millennium.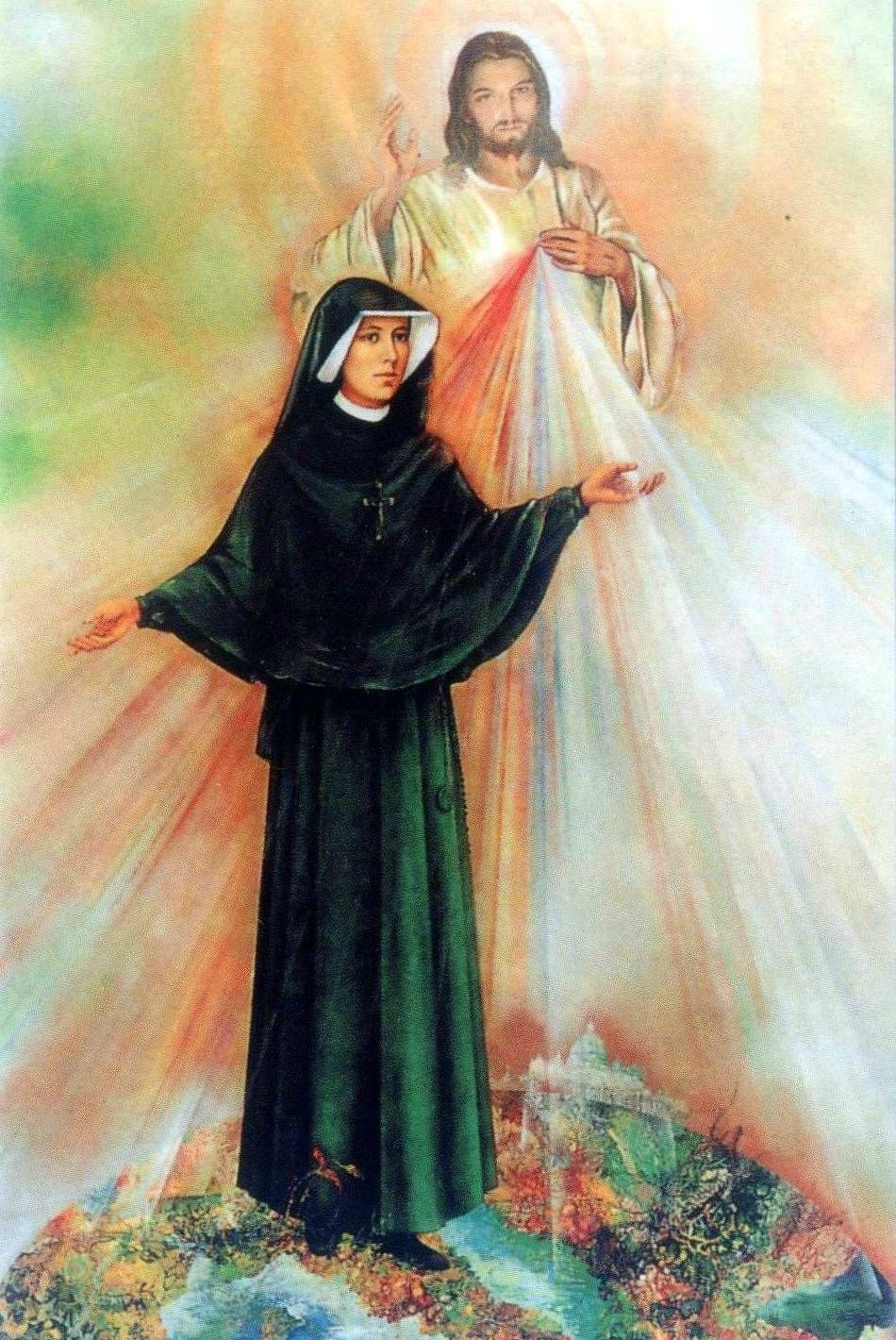 At a town dance in 1924, when she was 19, Faustina Kowalska saw a suffering Jesus, who told her to go to a nearby church, then, once she went there, reappeared and said to go to Warsaw, where she'd never been and knew no one, and enter a convent, which she did.
Throughout her life, Faustina had many such visions. Once, Jesus appeared in her room with two rays of light shooting from his chest, one red and one white, and asked her to paint his image and spread it through the world. You can see it below, as a 50-foot shrine in El Salvador and, in the original version, painted by an artist under her supervision. The painting is on display in a Polish chapel, which you can live-stream right now.
There's another, simpler vision that I quite like. In her diary, Faustina describes an arduous chore draining hot water from heavy pots of potatoes; she prays for help, and God tells her he'll strengthen her. The next time she takes off a lid, the potatoes have turned to bunches of red roses, beautiful beyond description.