Saint Dismas the Good Thief
"Remember me…"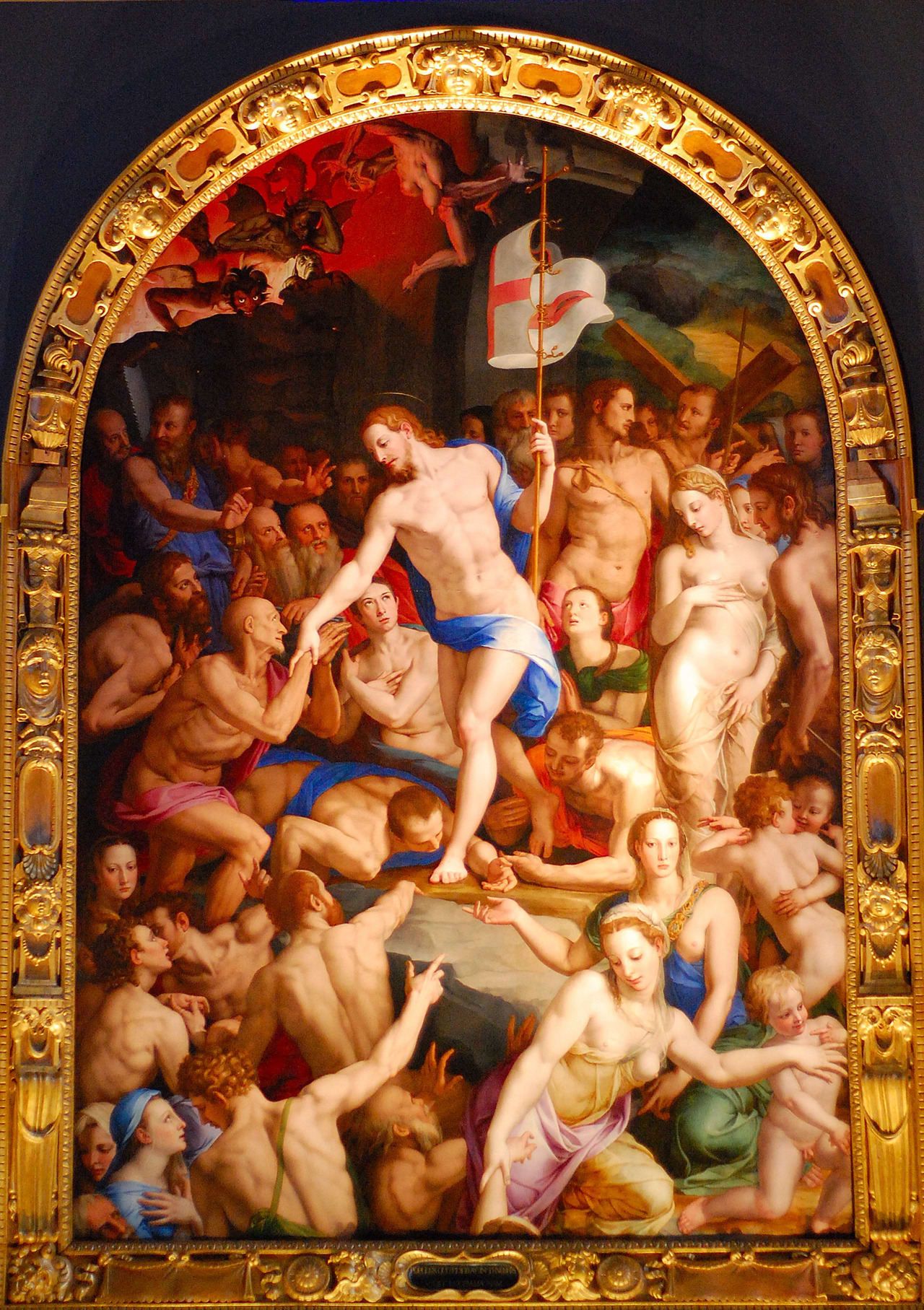 Most everybody knows there were two thieves crucified alongside Jesus. Dismas is the name given in the 4th-century Gospel of Nicodemus to the one who confessed on the cross and made it to Heaven.
According to Luke, when the other thief insulted Jesus, Dismas told him, "We receive the due reward of our deeds, but this man hath done nothing amiss." Then he added: "Lord, remember me when thou comest into thy kingdom," to which Jesus replied, "Today shalt thou be with me in paradise."
In the painting above, you can also spot him in the background joining Jesus in His triumphant descent to hell. There are little tributes in lots of images, actually. Dismas was crucified to Jesus's right: that's why Jesus's head is often depicted leaning to the right, in acceptance. In the Russian Orthodox cross, the third bard is slanted down toward the impenitent thief on the left, and up to good Dismas.