Saint Constantine
Scotland's first martyr.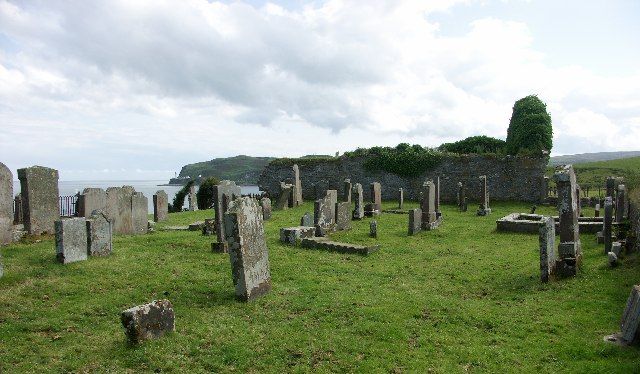 Kilchousland Chapel, now mere ruins, was built on the site of the death of Scotland's first martyr, Constantine.
A 6th-century king of Cornwall, he abandoned his throne after encountering, on a hunting trip, a stag protected by a saint, and entered a monastery. Years later, on a mission in Campbeltown Loch with some fellow monks, he was attacked by a party of robbers and/or pirates, who hacked off his right arm and left him to bleed to death.