Saint Cletus
The mysterious third bishop of Rome.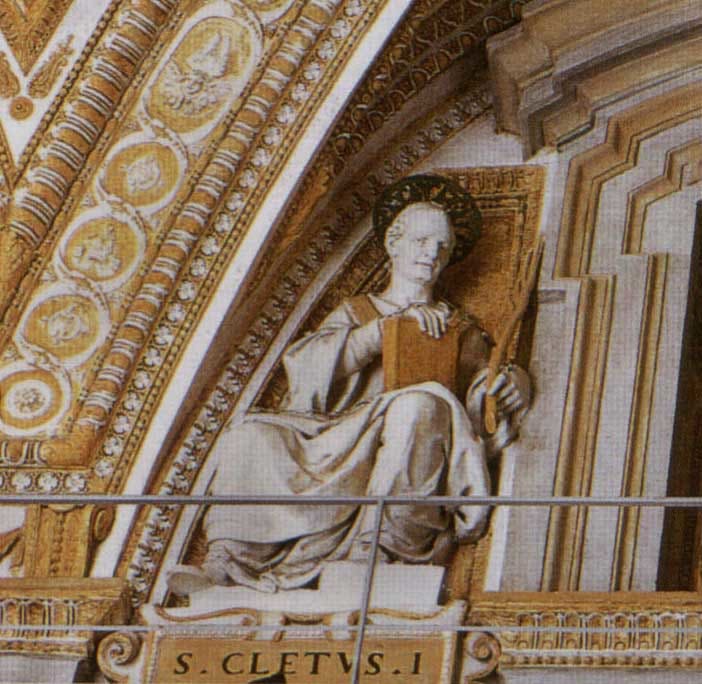 Cletus was the third bishop of Rome — the successor to St. Peter's successor, the pope before they were called popes — leading the church from the year 79 until he died in 92. Or, he wasn't.
The Apostle John never mentions him, in the Bible or elsewhere, despite living and writing during Cletus's supposed reign. Nor is Cletus mentioned by any Apostolic Fathers, those writers of the first two centuries who knew the apostles personally. Irenaeus, in 180, does put Cletus third in line, but Tertullian, in 200, skips over him.
Clearly, little is known about him. Born in Rome, some say, he ordained priests and set aside burial places for future martyrs before dying, somehow, himself.