Saint Clare of Montefalco
A recluse's sacred heart.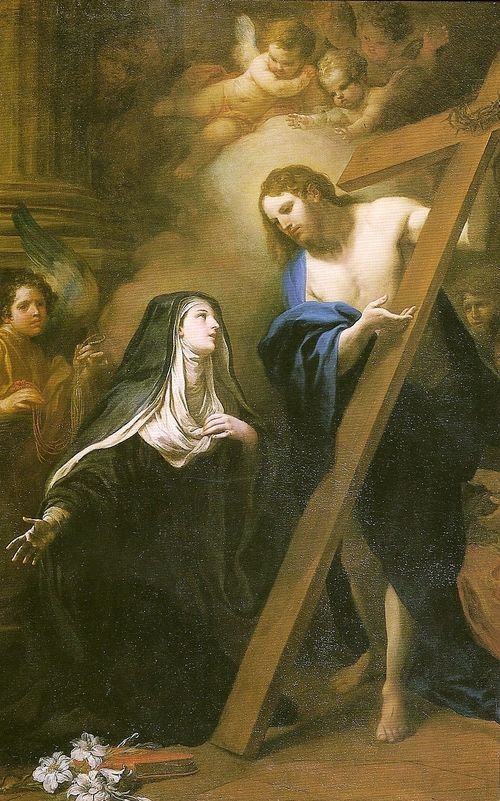 Saint Clare of Montefalco lived in a cell with her sister Joanna, not exactly in a convent but among other Christian recluses. In 1294, Jesus appeared to her, carrying a cross, and said, "I am searching for strong place to establish this cross in the earth, and I have found an apt place for it."
When she died, some twenty years later, sisters in the community conducted an autopsy to see if a story Clare had told them was true. Deep within her heart, tangled among nerves and muscle, about the size of her thumb, they found a small crucifix.