Saint Aigulf
Trouble on the Cote d'Azur.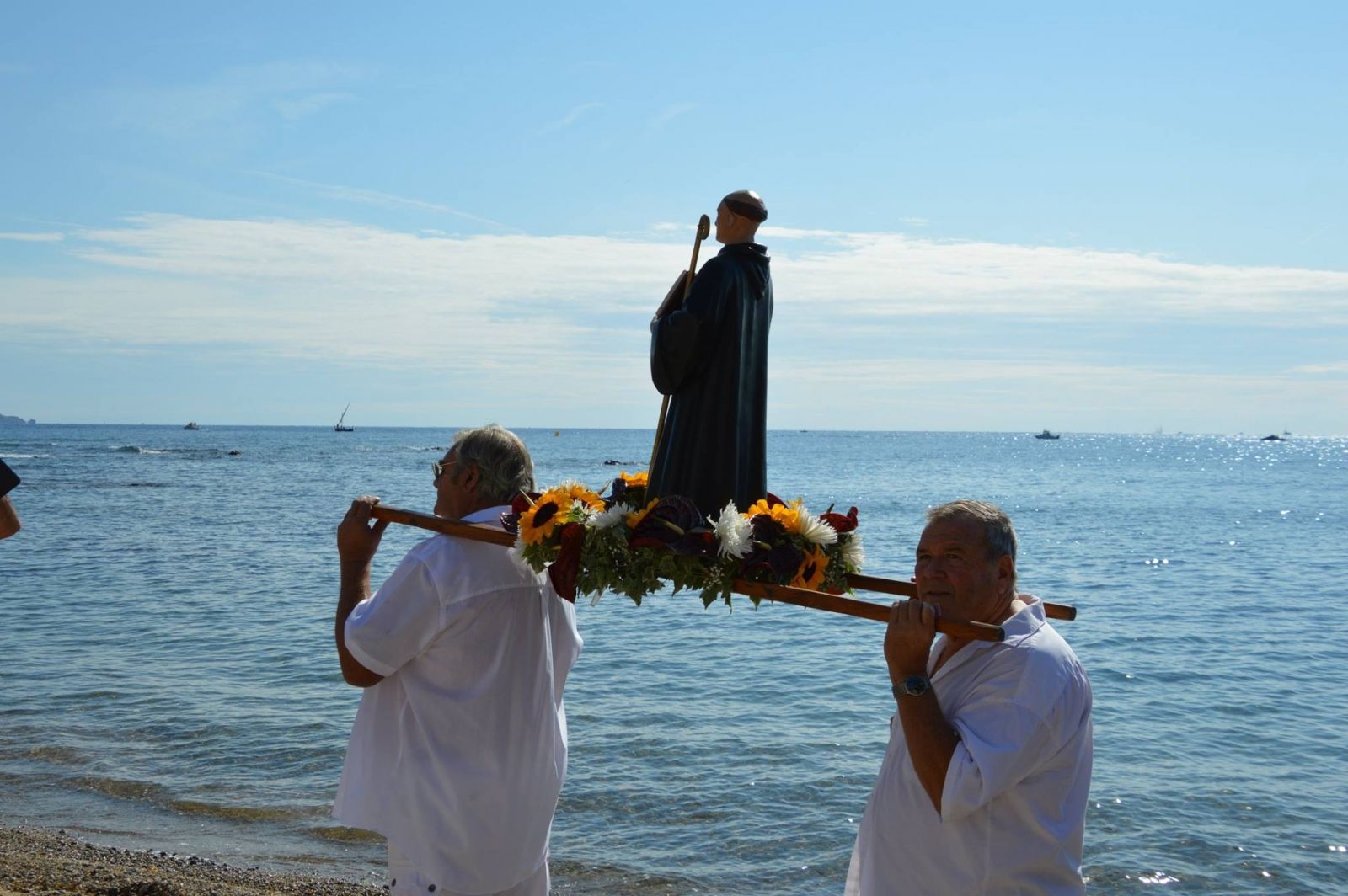 Saint Aigulf was an exceptionally dedicated believer in strict Benedictine order: when a monastery he considered weak held custody of the Benedict's bones, Aigulf stole them for safe-keeping. Later in life, on the coast of the Cote d'Azur, in the 7th century, he commanded a monastery of his own, perhaps too strictly for such a naturally relaxing environment.
Benedict's Rule famously prescribes absolute obedience to an abbot, but Aigulf's own monks weren't having it. I'm not sure what he did, specifically, but they rose up against him. Troops were called in! Aigulf was arrested and banished to the island of Capri, where he was blinded and murdered.