Saints Afra and Hilaria
A 4th-century sex worker saint (and her mother).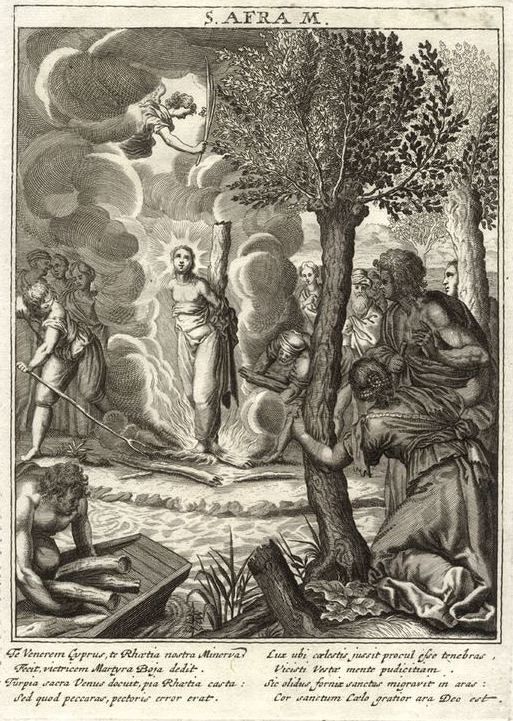 In the early 4th century, a prostitute or brothel-owner named Afra worked in Augsburg, still a German city today. By chance, she met a fugitive bishop named Narcissus, on the run from Roman authorities. Afra and her mother, Hilaria, gave him a place to stay, and he converted them in short order. As soon as she was known to be a Christian, though, Afra was arrested and burned to death on a small island in a river.
Three of Afra's servants watched her death from the riverbank, and after everything settled they swam across and collected her body. That night, with Hilaria, they took Afra to be buried in a proper tomb. But when the mourners set foot in that ancient sepulcher, they found it had been partially filled with dry vines with thorns. Romans followed them into the tomb, and they set the vines on fire, then they left and locked the door.