Prætextatus
Assassinated in his own church.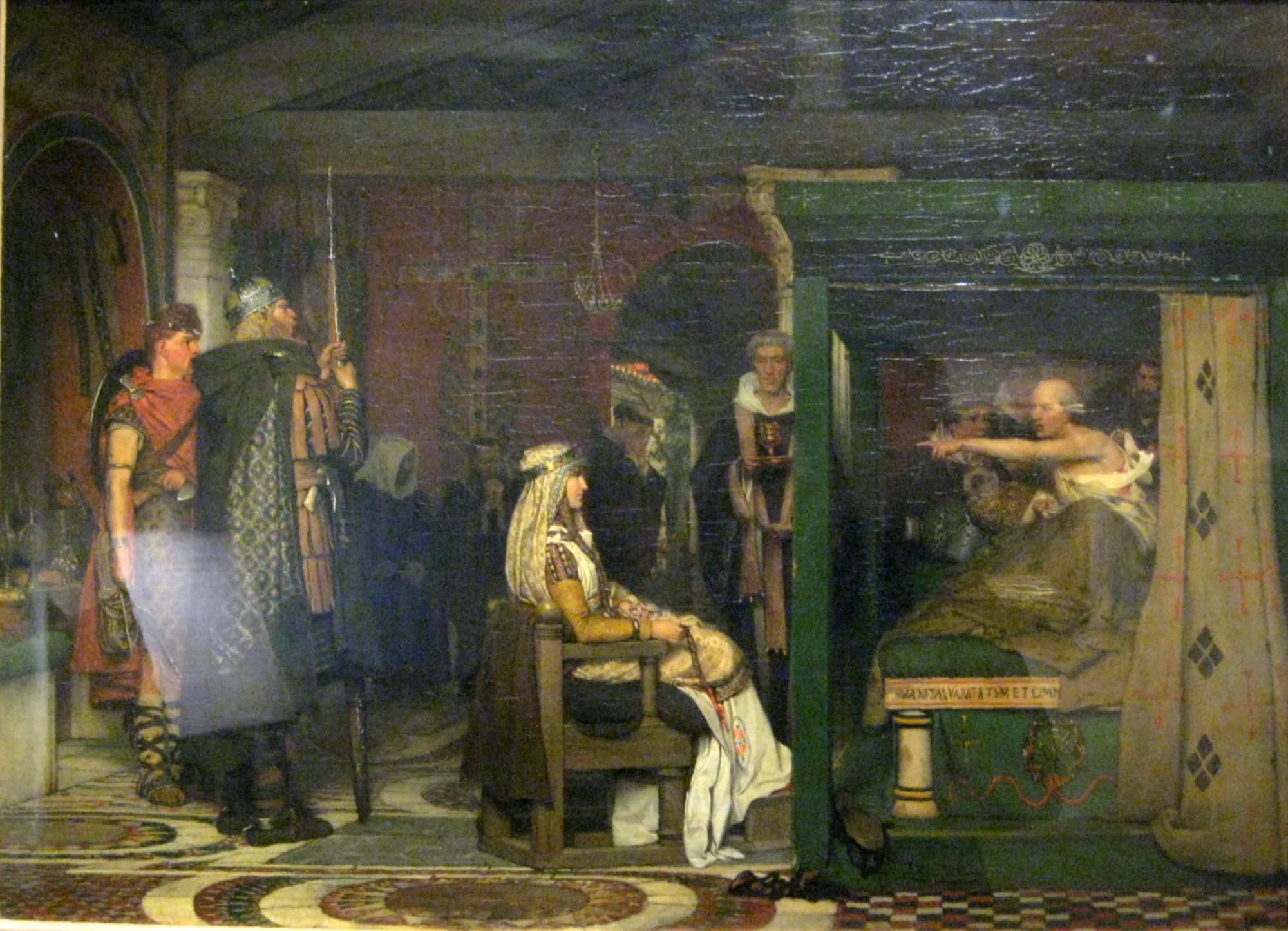 Gregory of Tours's colorful history of 6th century France includes the story of Prætextatus, a bishop of Rouen sent into exile for marrying a prince against the king's wishes. After the king died, Prætextatus returned to his see, but he was stabbed during Easter Mass by order of the queen.
This wasn't entirely unprovoked. On the morning of his murder, Prætextatus ran into the queen on the street and she threatened to re-banish him. "In exile and out of exile I have always been a Bishop," he replied, "but you will not always enjoy royal power. With God's help I have returned to my diocese; but when you give up your role as Queen you will be plunged into the abyss."
That night, the queen visited Prætextatus's soon-to-be deathbed, in a scene depicted above, many centuries later, by Lawrence Alma-Tadema. Ruskin once called Alma-Tadema "the worst painter of the 19th century," and, based on this evidence, I'm inclined to agree. Don't the winner and loser look reversed?