Blessed Mary of the Divine Heart
She helped consecrate the whole universe.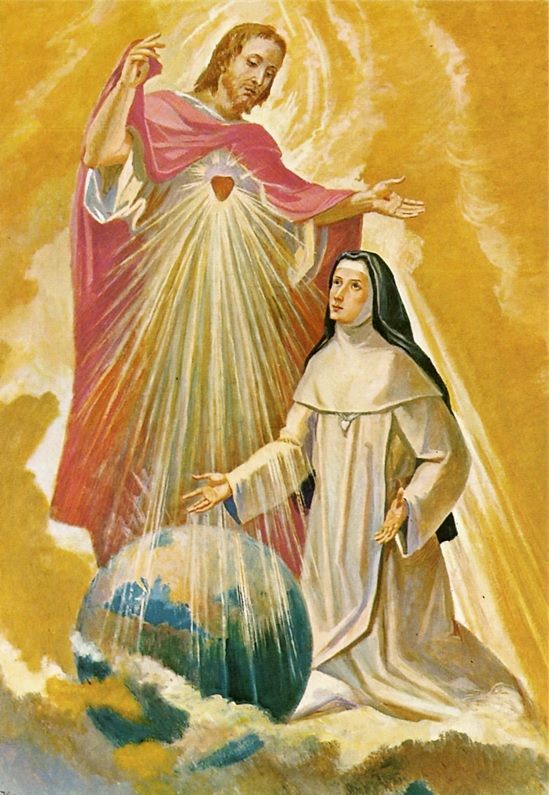 Blessed Mary of the Divine Heart was born in Germany, in 1863, to the Count and Countess Clement Droste zu Vischering. A rebellious child, known for petty violence like spits and slaps, she was nicknamed the "little wildcat."
But as a young woman, God told her, "You will be the bride of my heart." At 22, she began living like a poor nun in the family's mansion. At 26, she entered the local convent, and at 31 was appointed superior of a struggling convent in Porto, Portugal. She would be dead by 35.
In Portugal, Mary began suffering from a paralyzing spinal infection and experiencing increasingly radical visions. In one, her Divine Spouse asked her to send the elderly pope a letter, asking he dedicate the whole of humankind to the Sacred Heart. She wrote him twice, explaining that Jesus was keeping him alive to make this dedication.
In an 1899 prayer on the feast of the Sacred Heart of Jesus, Pope Leo XIII fulfilled Maria's dream. "Be Thou King of those who are deceived by erroneous opinions, or whom discord keeps aloof," he said, mentioning Islam and Judaism directly. "Be King of all those who are still involved in the darkness of idolatry."
Maria knew the prayer was happening, but she had passed away three days earlier. She watched the solemn consecration from heaven.